About the Delnero Furniture Company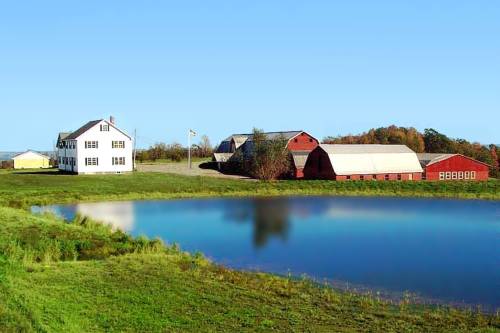 Delnero Fine Furniture is a family owned and operated business. We have no employees. The family members that own the company do all the building and are responsible for maintaining the high quality of our furniture.

We take great pride in every piece we build and our guarantee is lifetime on all of our work.

The Delnero Family
Our History
In 1963, Joanne Delnero's father, Floyd Gerrish, "Gramps" went to live with the Delnero Family in Agawam, Massachusetts. Gramps brought his tools with him and the time to use them. Robert Delnero, was working as an engineer for the Thomas Edison Company, but with guidance from Gramps began building furniture for his home. Within a year, the furniture was noticed by friends and orders started coming in. When there were enough orders to sustain the family, Bob left his job to work full time at home. Two signs hanging in our woodshop today reflect the R.J Delnero Furniture Company, makers of Agawam Pine.
It was about this time that a "new" style of furniture came to Bob's attention. It was the Shaker style, and no one else was building it then. This transition from the thicker boards of Early American Furniture to thinner, simpler lines then led to the use of hardwoods and also the transition from one generation to the next. Dad and mom "retired" and a new showroom and woodshop were built, just up the hill, but still in Southampton.
Always there for us and always aware, Dad was the leading force into the creation of a website. Our furniture is now sold around the country, and a few international orders have resulted since.
In 2002, with the same vision that was carried from Dad and Mom, our families and business moved to a beautiful farm in Central New York. The barn hay loft was transformed into a more spacious and suitable woodshop with ample storage for the 23 different types of wood that we use today. A new showroom was built, and the business experienced growth.
(Driving Directions)
In 2006, and a need for some help, we gained an
apprentice
, Justin Winters. At that time, we did not know that he would become family, as he is now betrothed to Michael and Mary's daughter, Rebecca. Their son, Bobby is
also working in the business
and has become a master wood turner. John and Laurie's daughters, Jennifer and Sarah, are helping out in the showroom and wherever else there is a need.
This is a true American family business that has survived the years. It is all of our hopes here to reflect the values of unsurpassed quality, integrity and creativity that have stood the test of time.
Bob Delnero operating a wood shaper in the process of making doors.
There are no assembly lines here, every piece of furniture is truly 100% hand made.
This wide belt sanding machine is primarily used for figured hardwoods.
All of our bed posts and table legs are hand turned.
Mary in her office at the store.
Mary handles all the book keeping and other office work for our company.
Open Daily 10:00 AM to 5:00 PM
Closed Sundays
Evenings by Appointment